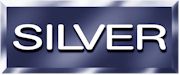 Networking
| | |
| --- | --- |
| | Analysis, installation and maintenance |
Silverware is able to assist with analysis, installation and maintenance of networks including problem solving. We can supply a full range of routers, bridges and switches etc.
| | |
| --- | --- |
| | Internet / Intranet / Extranet |
We supply, install and support the Aries Internet, e-mail and file server. It is an amazing 4" x 7" x 6"!

We are also able to help with all aspects of e-Commerce including the set up and configuration of both e-Mail and Web sites, including design and security aspects.
| | |
| --- | --- |
| | Thin Clients |
As a company we also appreciate the advantages of both thin client and ultra thin client technologies. Silverware provides a variety of low cost devices including Digital VT520 and Axel Platine terminals. In addition we can supply, configure and install the Digi range of terminal servers.